The Oregon Shakespeare Festival can go to trial or pursue a settlement under a judge's ruling that an insurer should have covered damage and cancellations related to wildfire smoke.
The Mail Tribune reported Judge Mark Clarke dismissed the festival's claim that Great American Insurance Co. was negligent.
OSF spokesman Eddie Wallace said the festival is discussing whether the next step will be a trial or pursuing a settlement. He said the festival has switched insurers.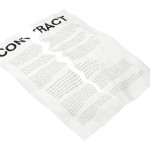 The insurance company argued that the case should be dismissed because cancellations were voluntary and the policy did not cover air quality inside buildings.
Smoke from five lightning-caused wildfires canceled events in southern Oregon in the summer of 2013.
Copyright 2021 Associated Press. All rights reserved. This material may not be published, broadcast, rewritten or redistributed.
Topics Carriers Legislation Oregon
Was this article valuable?
Here are more articles you may enjoy.