California's insurance commissioner wants the U.S. Department of Justice to block health insurer Anthem Inc.'s acquisition of Cigna Corp, saying he is concerned it will raise premiums in the state.
California Insurance Commissioner Dave Jones, who does not have authority to approve the deal, said he believes his recommendation will hold weight with U.S. antitrust regulators examining the acquisition.
Anthem announced plans to buy Cigna last summer. Recently Anthem said it believed the Jus-tice Department was examining the employer-based health insurance market in which the insurer acts as the health plan administrator.
In California, Anthem and Cigna would control 61 percent of the administrative services market alone, Jones said during a call with reporters.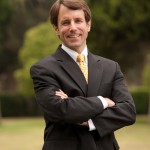 "California has a highly consolidated insurance market today. This merger with Anthem and Cigna will only make that situation worse," Jones said. He said there were no divestitures that could improve the situation.
In a letter to the Justice Department, Jones described California's $122.9 billion health insurance market as "highly concentrated," and accused Anthem of "a history of implementing substantial and unreasonable premium increases in California."
Anthem disagreed with Jones.
"We do not believe that the California Department of Insurance's opinion is based on the true merits of this transaction," the company said in a statement. "We are confident that the highly complementary nature and limited overlap of our organizations that will benefit the complex and competitive health insurance markets will be reviewed on the facts by the DOJ (Justice Department) and appropriate state authorities."
Shares of Cigna rose 1.2 percent on Thursday to $128.12 while Anthem added 1.2 percent to $132.24.
The deal is one of two major mergers being contemplated in the health insurance market. The other is Aetna's planned $33 billion tie-up with Humana.
(Reporting by Humer in New York and Diane Bartz in Washington; editing by David Gregorio and Dan Grebler)
Was this article valuable?
Here are more articles you may enjoy.