Suren Hovhannisyan, 27, a licensed insurance agent of North Hollywood, Calif., was arrested at his residence this week on multiple felony counts of burglary, grand theft, and unauthorized use of access cards after allegedly scheming to embezzle over $100,000 from his employer and clients for his personal use.
After receiving a complaint from Hovhannisyan's employer who suspected the embezzlement, the California Department of Insurance's investigation division launched an investigation that reportedly showed Hovhannisyan offered fictitious discounts to policyholders if they paid him in cash for their automobile insurance. Rather than remitting the cash payments to his employer, Hovhannisyan allegedly deposited the money into his mother's bank account for his personal use.
A search warrant of Hovhannisyan's residence also uncovered a notebook containing the names, Social Security numbers, and credit card numbers of dozens of other potential victims. CDI investigators are working to identify and contact those victims.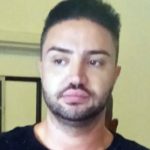 Investigators say they found evidence that Hovhannisyan used the credit cards of some clients, without their permission, to pay the automobile insurance premiums of those who paid him with cash. One victim's credit card was reportedly charged 145 times to pay a total of $45,545 in insurance premiums for 80 other policyholders.
"Licensed agents and brokers hold a position of trust and fiduciary responsibility," Insurance Commissioner Dave Jones said in a statement. "Hovhannisyan broke that trust and his pledge to follow the laws and regulations that govern his license with this department."
Hovhannisyan was booked into Los Angeles County Jail. The Los Angeles District Attorney's office is prosecuting the case. Hovhannisyan faces up to six years in prison if convicted on all charges. The department has taken administrative action to suspend Hovhannisyan's insurance license.
Topics California Agencies Commercial Lines Business Insurance
Was this article valuable?
Here are more articles you may enjoy.