Portland. Ore.-based ID Experts has named Kimberly Holmes senior vice president and counsel in cyber insurance, liability and emerging risks.
Holmes will be responsible for overseeing cyber and insurance litigation developments, as well as the corresponding cyber liability and enforcement maters impacting the insurance industry.
Holmes has legal and insurance experience that includes creating new product lines to mitigate cyber risks. She has more than 17 years of experience in the specialty insurance industry, including nearly 15 years with Chubb Specialty Insurance. She most recently was vice president in product development for OneBeacon Insurance Group.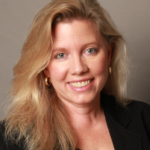 Holmes was an employment litigator with the national labor and employment law firm of Jackson Lewis LLP before getting into the insurance industry.
ID Experts is a provider of identity protection products.
Was this article valuable?
Here are more articles you may enjoy.