Arthur J. Gallagher & Co. has acquired Blue Horizon Insurance Services in San Diego, Calif.
Terms of the deal were not disclosed.
Ronald Zappelliand his team will continue to operate in San Diego under the direction of James G. McFarlane, head of Gallagher's Western retail property/casualty brokerage operations and Norbert Chung, head of Gallagher's Western employee benefits consulting and brokerage operations.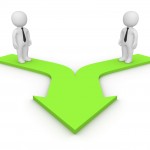 Blue Horizon is a retail insurance broker providing property/casualty, employee benefits and risk management insurance services. The firm offers insurance coverage and consulting for a range of industries including healthcare, real estate, construction, technology, financial, and media and entertainment.
Arthur J. Gallagher is an insurance brokerage and risk management services firm headquartered in Itasca, Ill..
Topics Mergers California A.J. Gallagher
Was this article valuable?
Here are more articles you may enjoy.