The Eugene School District in Oregon has been hit with a $2.5 million lawsuit by a former administrator alleging he faced retaliation and pressure to resign after complaining of illegal practices within the district.
The suit was filed by Brad New. The Register-Guard reported that most of New's complaints during his eight years at the district were found to be unsubstantiated by the state. But the state did find it overpaid the district for two school years, because district officials wrongly identified how many of its students were attending school full time.
New also made two complaints to the U.S. Department of Education, including one accusing the district of discriminating against students in an alternative program.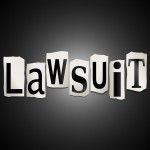 Spokeswoman Kerry Delf says district officials haven't yet been served with the complaint, but they plan to "vigorously defend" against the allegations.
Copyright 2021 Associated Press. All rights reserved. This material may not be published, broadcast, rewritten or redistributed.
Was this article valuable?
Here are more articles you may enjoy.