The National Weather Service says vehicles were washed off a Southern California desert highway as a band of thunderstorms led to powerful flash flooding.
The weather service says the flooding was reported Monday evening on State Route 95 near Interstate 40 in Needles, along the state's border with Nevada and Arizona.
The Los Angeles Times reported flowing water pushed an unknown number of vehicles from the roadway. It's unclear if any motorists were injured or stranded in their vehicles.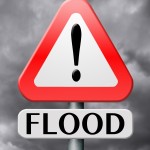 The storms brought gusty winds that topped 65 mph at Nellis Air Force Base in Las Vegas.
Copyright 2021 Associated Press. All rights reserved. This material may not be published, broadcast, rewritten or redistributed.
Topics California Flood
Was this article valuable?
Here are more articles you may enjoy.