Three California entities were named by the Federal Emergency Management Agency as winners for its annual preparedness awards.
The winners of the 2016 FEMA Individual and Community Preparedness Awards were announced today.
The awards are to recognize outstanding efforts of individuals, programs, and organizations throughout the nation working to prepare their communities for emergencies.
"We are more prepared for disasters when everyone in the community works together," said FEMA Administrator Craig Fugate said in a statement.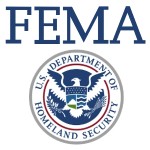 This year's award recipients developed innovative practices and programs that contributed to or helped make making communities safer, better prepared, and more resilient, according to FEMA.
The 11 FEMA Individual and Community Preparedness Award recipients will be recognized on Sept. 13 in Washington, D.C. at a recognition ceremony.
This year's winners of FEMA's Individual and Community Preparedness Awards are:
Outstanding Inclusive Initiatives in Emergency Management: Notify NYC (New York)
America's PrepareAthon! in Action: Serenity Hospice (Texas)
Outstanding Citizen Corps Council Award: Delaware State Citizen Corps Council
Community Preparedness Champions Award: Jamie D. Aten, Ph.D.
Awareness to Action Award: The HALTER Project (California) and Jenny Novak of California State University, Northridge Emergency Management
Technological Innovation Award: SUNRNR of Virginia, Inc.
Outstanding Achievement in Youth Preparedness Award: Mart High School Teen CERT (Texas)
Sixth Annual Recipient of the John D. Solomon Whole Community Preparedness Award: San Francisco Neighborhood Emergency Response Team (California)
Outstanding Community Emergency Response Team Initiatives Award: CaliforniaVolunteers
Outstanding Citizen Corps Partner Program Award: Burleigh County Snowmobile Community Emergency Response Team (CERT) (North Dakota)
Visit FEMA's awards website for more information on the awards.
Topics California
Was this article valuable?
Here are more articles you may enjoy.