Valencia, Calif.-based Petersen International Underwriters has named Lori Boggs a regional vice president of the firm.
Boggs previously was the national account management vice president of MetLife Insurance Co.
At MetLife one of her focuses was disability insurance.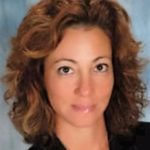 Petersen specializes in disability insurance programs for highly compensated individuals, professional athletes, entertainers, small businesses and large corporations.
Was this article valuable?
Here are more articles you may enjoy.