Integro Insurance Brokers has named Jan P. Berger managing principal to lead the Los Angeles office and the Southern California entertainment practice. He will also be a member of the U.S. entertainment leadership committee.
Berger has been vice president and chief risk officer of Live Nation Entertainment Inc. since 2010. He was responsible for global risk, including insurance program strategy and procurement, operations risk and claims management.
Berger also has more than 20 years of global risk management and finance experience in food retailing. He was vice president and treasurer at Smart & Final Inc., treasurer at Autodesk Inc. manager of financial strategies at Bechtel Group and treasurer at Homestake Mining Co.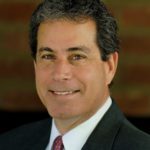 Integro is an international insurance brokerage and risk management firm.
Was this article valuable?
Here are more articles you may enjoy.