Maui residents and emergency crews are cleaning up following heavy downpours that flooded homes and caused landslides.
Maui Mayor Alan Arakawa signed an emergency proclamation after the storm last week, which dropped nearly 10 inches of rain near Iao Valley. The rainfall caused the Wailuku River to overflow and forced the closure of the popular Kepaniwai Park, where several mudslides filled the area with debris.
Firefighters had evacuated several homes, including one residence where the family climbed onto the roof for safety.
"My son, who is 11 years old, he put on a life vest and he put a life vest on my daughter. He put a life vest on my 74-year-old mom and they went to the roof and they waited there," said Lisa Higa, who was on her way home when her children called to tell her about the flood. "They were frantic and they were going crazy 'cause the water kept rising and rising and rising, and I told them you gotta get to the roof, go to the roof, go to the roof!"
Fire Chief Jeff Murray said crews arrived at the Higa home "as everything was (subsiding) enough so we could walk in and get her kids and her mother out."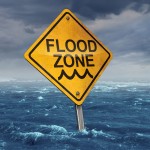 Firefighters then went next door where they found a married couple who said they wanted to leave but didn't know if it was safe. Murray said they decided to get them out and helped carry out the wife's 92-year-old father in a litter basket.
Emergency shelters opened for residents whose homes were damaged by the flooding. About 15 people spent Tuesday night at a high school shelter, while eight people took refuge at the War Memorial Gymnasium.
Crews worked Wednesday to clear several highways that had been closed.
The Department of Water Supply urged residents in central and southern Maui to boil their water because of possible contamination from flooding.
The state issued a brown water advisory Wednesday for the coastal waters of Maui and Oahu.
Copyright 2019 Associated Press. All rights reserved. This material may not be published, broadcast, rewritten or redistributed.
Was this article valuable?
Here are more articles you may enjoy.