Worldwide Facilities LLC has added Aaron Perry to its team of brokers in Phoenix, Ariz.
He focuses on construction and manufacturing.
Perry has six years of wholesale insurance experience. He was previously with firms including Horizon Risk Insurance Services Inc., Veritas Recruiting Group and Peachtree Special Risk Brokers.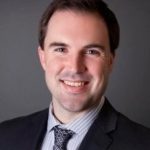 Worldwide Facilities is a national wholesale insurance broker and managing general agent.
Was this article valuable?
Here are more articles you may enjoy.