The California Earthquake Authority has seen a significant increase in the purchase of CEA policies so far in 2016, according to its top executive.
CEA now has more than 908,000 policies in force, an increase of roughly 29,000 policies in the first eight months of this year, which is nearly twice the amount of new CEA policies purchased in all of 2015, according to the CEA.
"CEA is on a mission to help more Californians insure their homes before the next damaging earthquake strikes," CEA CEO Glenn Pomeroy said in a statement. "This year we are seeing a huge leap forward in policy sales, as we rolled out great new options to financially protect a home through earthquake insurance — so important in our state, with such a high earthquake risk."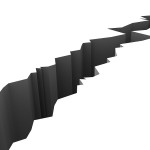 This year, the CEA lowered its rates for a fourth time and expanded its coverage and deductible choices, as well as launching an online premium calculator.
CEA is a not-for-profit, privately funded, publicly managed organization that provides residential earthquake insurance.
Related:
Was this article valuable?
Here are more articles you may enjoy.