Alliant Insurance Services Inc. has acquired the Hecht Group in Portland, Ore.
Terms of the deal were not disclosed.
The Hecht Group will join Alliant employee benefits, the company's national benefits consulting practice.
Hecht-Glad, along with the Hecht Group's management team and staff, will join Alliant and will continue to service clients from its headquarters in Portland.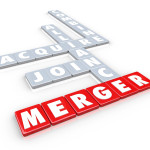 Newport Beach, Calif.-based Alliant provides property/casualty, workers' compensation, employee benefits, surety and financial products and services.
Was this article valuable?
Here are more articles you may enjoy.