A Spanish language teacher who was fired from Lane Community College in Eugene, Ore. has filed a lawsuit against the college alleging ethnic discrimination and retaliation.
The Register-Guard reported Maria Gutierrez, of Veneta, filed the suit Monday and is seeking at least $300,000 in damages.
Gutierrez, who says she is a Hispanic woman of Mexican decent, was hired by LCC in 2004.
The complaint states that she was fired in 2014 after reporting that she wasn't paid overtime and was given fewer benefits than her non-Hispanic colleagues.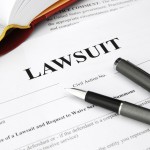 Another instructor sued the school earlier this year. Nadia Raza, a Pakistani American, accused college officials of job and sex discrimination and retaliation in January after she reported escalating problems with a student.
LCC spokeswoman Joan Aschim says the school doesn't comment on pending litigation.
Copyright 2020 Associated Press. All rights reserved. This material may not be published, broadcast, rewritten or redistributed.
Was this article valuable?
Here are more articles you may enjoy.