Concerns about broken bones and safety at trampoline gyms has prompted the Provo city council to pass new regulations requiring the facilities to have supervised jumping, injury reporting and insurance.
The Daily Herald reported Provo's Municipal Council unanimously approved the regulations earlier this week.
The new rules require the gyms to be licensed by the city and include restrictions on more than one person jumping in areas where flips are allowed and bans on head-first diving.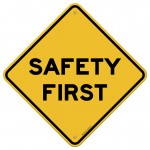 The trampoline parks have become increasingly popular in recent years. They're typically giant warehouses filled with a series of trampolines where people can jump, do flips and dive into foam pits.
Misty Uribe of the trampoline gym Lowes Xtreme Air Sports helped to draft the regulations and says her Provo gym has adopted them.
Copyright 2020 Associated Press. All rights reserved. This material may not be published, broadcast, rewritten or redistributed.
Was this article valuable?
Here are more articles you may enjoy.