California Insurance Commissioner Dave Jones issued a decision regarding the Workers' Compensation Rating Bureau's Jan. 1, 2017 regulatory filing submitted to the California Department of Insurance in June.
Jones approved all the changes to the Standard Classification System proposed by the WCIRB with the exception that a number of clarifying changes to Classifications 5474(1)/5482(1), 5506, 6218(2)/6220(2), 5507 and 8227 were not approved due to a pending appeal before the CDI Administrative Hearing Bureau.
The commissioner approved all the proposed amendments to the ERP, including the WCIRB's proposed 2017 rating values to be used in the computation of 2017 experience modifications in accordance with the variable split experience rating formula adopted by the commissioner in 2015 to be effective Jan. 1, 2017. The approved 2017 experience rating eligibility threshold is $10,100.
The WCIRB will begin calculating January 2017 experience modifications within the next several days. Insurers, agents and brokers may access 2017 experience rating information via WCIRB Connect once they are issued.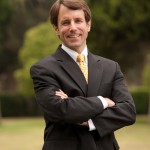 The WCIRB is in the process of updating the USRP, Miscellaneous Regulations and ERP. Once complete, these documents will be posted to the Publications and Filings page of the WCIRB website. In the interim, the WCIRB has prepared the 2017 Quick Reference Guide summarizing the approved changes to the commissioner's regulations.
The decision pertains only to the WCIRB's regulatory filing and does not include amendments to advisory pure premium rates submitted on Oct. 3.
Related:
Was this article valuable?
Here are more articles you may enjoy.