Dave Grohl's Foo Fighters have finally settled a four-month-old lawsuit aimed at collecting on insurance claims related to a series of canceled concerts during the band's 2015 world tour.
A court filing signed by U.S. District Judge Manuel L. Real in Los Angeles ordered a dismissal with prejudice of the two-part complaint, which had pitted the band against multiple defendants, including several Lloyd's of London insurers and brokerage firm Robertson Taylor.
Because it was dismissed with prejudice, the Foos are barred from re-filing the case on the same claim. Terms were not disclosed.
In its original filing, dated June 13, the Foos had accused the defendants of colluding to reduce payments after the band was forced to cancel several shows when Grohl broke his leg in June 2015 during a show in Gothenberg, Sweden. While Grohl's injury resulted in seven cancellations, the band's complaint pertains to only three of them: two at London's Wembley Stadium and a third at BT Murrayfield Stadium in Edinburgh, Scotland.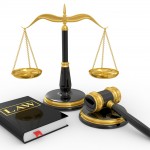 "After paying certain amounts owed under the Cancellation Policy for four of the canceled performances, [the insurers] began searching for ways to limit their payment obligations on the other three performances, including the two Wembley Stadium shows, which represented the largest potential gross income" for the band's tour, the original complaint reads.
The band believed that because they added those three shows to a revised tour, the one in which Grohl performed on his self-designed "throne," the insurers attempted to recharacterize them as "rescheduled," a distinction that would dramatically reduce the amount owed.
The second part of the Foos' complaint dealt with four shows canceled in the wake of last November's terrorist attacks in Paris, the first scheduled in Turin, Italy the day after the Paris attack, and the same day the band's website was hacked with a pro-ISIS message. Shows were also canceled in Barcelona, Paris and Lyon.
"Foo Fighters reasonably expected that the Terrorism Policy would provide them coverage for the four November 2015 performances, which were necessarily canceled as a direct result of terrorism," the complaint reads, later adding that insurers had not offered to pay a "single penny" of the band's terrorism-related coverage claim.
Related:
Copyright 2020 Bloomberg.
Was this article valuable?
Here are more articles you may enjoy.