The Leavitt Group has purchased a majority stake in Murray and Murray Insurance Agency in Central California.
Dan Lillard, a key team member of Murray and Murray, will become a co-owner and managing principal of the agency. Michael Murray, Patrick Murray and Mark Evans will remain in the agency.
The agency staff, location and contact information remain the same.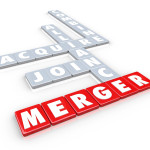 Murray and Murray provides insurance solutions to the Santa Maria and Central Coast area. The firm will also remain a member of United Valley Insurance Services.
Leavitt Group provides employee benefits solutions, property/casualty insurance, risk management and other services.
Was this article valuable?
Here are more articles you may enjoy.