A hospital will pay $450,000 to settle a lawsuit contending it dumped a homeless woman with schizophrenia on Skid Row in Los Angeles.
City Attorney Mike Feuer announced the settlement this week, more than a year after his office sued Gardens Regional Hospital and Medical Center.
The suit claimed the 38-year-old woman was wearing paper hospital garb and had no phone, ID, money or medication when she was left at a downtown shelter in September 2014.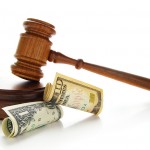 The suit said the hospital improperly discharged the same woman at least five times.
The hospital didn't acknowledge any wrongdoing in the settlement. It has filed for bankruptcy and will pay the civil penalties once a court approves its sale.
Copyright 2020 Associated Press. All rights reserved. This material may not be published, broadcast, rewritten or redistributed.
Was this article valuable?
Here are more articles you may enjoy.