A Los Angeles, Calif. jury has returned a $18.07 million verdict against talc supplier Whittaker Clark & Daniels for its role in causing California political figure Philip Depoian's mesothelioma.
The jury verdict is the largest award on record for a mesothelioma claim linked to cosmetic talc exposure, according to trial lawyers at Dallas-based Simon Greenstone Panatier Bartlett, PC.
The jury reached its verdict on Oct. 19 following six weeks of trial. A second phase for punitive damages was set to resume before the sole remaining defendant – talc supplier Whittaker, Clark & Daniels – reached a confidential settlement on Oct. 26. In agreeing to the settlement, Whittaker, Clark & Daniels avoided the prospect of additional penalties based on the jury's finding that it had acted with malice in marketing its talc as asbestos-free without adequately testing the substance.
Depoian, a longtime aide to Los Angeles Mayor Tom Bradley, was diagnosed in May 2015 with mesothelioma, a deadly form of cancer primarily caused by asbestos exposure.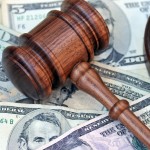 His attorneys successfully argued that Depoian was exposed to asbestos in talc products at a barber shop where his father worked and through his use of products including Old Spice, Clubman, Kings Men and Mennen Shave Talc. Asbestos and talc are both natural silicate minerals often mined in the same deposits, but asbestos can cause cancer and should not contaminate talc products.
The jury's fault apportionment found Whittaker, Clark & Daniels was 30 percent at fault. Philip and Julie Depoian were represented at trial by Jay Stuemke and Stuart Purdy.
The case is Philip John Depoian and Julie Pastor Depoian vs. American International Industries, et al., filed in Los Angeles Superior Court, No. BC607192.
Topics California
Was this article valuable?
Here are more articles you may enjoy.