Update: Rosendale got 53 percent of the vote to defeat Laslovich with all precincts reporting in. Lindeen got 41 percent of the vote in a lost bid for the office of Secretary of State to Corey Stapelton, who won with 55 percent of the vote.
Republican Matt Rosendale was well ahead of Democratic challenger Jesse Laslovich in the race for the Office of the Montana state Auditor, Commissioner of Securities and Insurance with votes still being counted in that state as of Wednesday morning.
Rosendale had 54 percent of the votes to Laslovich's 45 percent. Rosendale had nearly 36,000 more votes with nearly 80 percent of the precincts reporting in.
The office is being vacated by Monica J. Lindeen (D), who declined to seek re-election in 2016 in favor of a bid for Secretary of State. Lindeen had 40 percent of the vote to Republican challenger Corey Stapelton's 55 percent. Stapelton was formerly a state senator. Roger Roots, (Lib), an assistant professor, had 3 percent of the vote.
The three ran for the office after incumbent Linda McCulloch (D) termed out.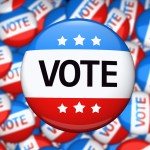 During her tenure as the state's chief of insurance, Lindeen served as president of the National Association of Insurance Commissioners. She was elected to the office in 2008 when she defeated Duane Grimes (R). She was re-elected in 2012 in a race against Derek Skees (R).
Laslovich was Lindeen's chief counsel and a former legislator. Rosendale has been a state senator since 2013.
Laslovich received an endorsement from the Billings Gazette, the state's largest newspaper, which called the 36-year-old "by far the most qualified candidate to lead the Montana office." He previously served in the Montana House of Representatives and the Montana Senate. He ran for the state office of attorney general in 2012.
Rosendale, 56, served as majority leader of the state Senate during the 2015-2016 session. He received a number of business endorsements in this race, including from the Montana Association of Realtors and the Montana Farm Bureau Federation.
He represented District 38 from 2011 to 2013 in the House of Representatives, and previously worked as a rancher and a real estate agent.
The winner will be elected for a four-year term. The state auditor's office is a criminal justice agency with the primary mission is to protect Montana's consumers through insurance and securities regulation.
The auditor's salary was increased to $92,236 in 2016 from $88,099 the previous year.
Was this article valuable?
Here are more articles you may enjoy.