Colorado will test digital licenses for drivers in a two-year pilot program.
The Gazette reported Gemalto Inc. was awarded $2 million in August from the U.S. Commerce Department to make a driver license mobile application for Colorado, Idaho, Maryland and Washington, D.C.
Department of Revenue spokeswoman Lynn Granger said the pilot program will help show whether eliminating physical licenses is an option.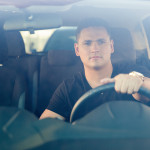 Granger said the program's start date has not yet been determined.
Copyright 2020 Associated Press. All rights reserved. This material may not be published, broadcast, rewritten or redistributed.
Was this article valuable?
Here are more articles you may enjoy.