Twenty years ago today insurers began selling California Earthquake Authority policies – two years off of a hard lesson learned by the state's residents and its insurance market.
But 20 years later are we any better off?
Glenn Pomeroy, the CEA's CEO, has no doubts about the change that has occurred, or the changes that will occur – one way or another.
"We've grown so much in terms of being able to offer a much more valuable product," Pomeroy said.
The concept of the CEA was born from the rubble of the 1994 Northridge earthquake.
The 6.7 magnitude blind thrust quake caused roughly $24.5 billion in insured losses, and insurers began refusing to write new California residential policies to avoid a new state law mandating that earthquake policies be offered. Eventually, new home policy sales across almost 95 percent of the market were closed.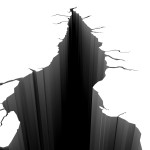 The California Legislature established the CEA in 1996 to address a home insurance market crisis that ensued.
In creating the privately funded, publicly managed nonprofit, participating carriers could sell and service CEA earthquake policies, while the CEA would bear the risk in the event of covered claims.
CEA's participating insurers began writing its policies on Dec. 1, 1996, and over the next year the market crisis dissipated and home insurance sales returned to normal.
However, it took one more lesson following the Northridge Quake before the state could get to that point.
Between 1994 and 1996, when the market was in turmoil, the Legislature's first attempted fix resulted in the mini-policy.
The barebones policy offered insurance for a structure's for replacement value, but only $5,000 worth of contents coverage, one deductible (15 percent), $1,500 in additional living expense coverage and no discounts for mitigation.
"The benefits were minimal," Pomeroy said.
Pomeroy blames all of those limitations on a lack of uptake, and said the CEA has since worked to add options and lower rates.
He noted that the CEA now offers up to $200,000 worth of personal property coverage, up to $100,000 worth of loss of use coverage, a 20 percent discount for retrofitting and a range of deductibles (5 percent, 10 percent, 20 percent, 25 percent).
He added: "And we've lowered our rates by 55 percent combined over the last 20 years."
The CEA now has 923,000 policies issued, and according to Pomeroy 2016 has been the entity's best year yet.
"This year is by far and away the biggest growth year we've ever experienced," Pomeroy said.
Over the last 10 years, the CEA's average annual new policy growth rate is around 12,000 per year. In first 10 months of this year, more than 43,000 new policies have been sold.
"We're more than tripling the annual average in annual policy sales," he said.
He credited that in part to the new options and lower rates introduced at the start of the year. He also credited increased public awareness of earthquake potential due to recent highly publicized disasters from temblors in other countries.
The latest figures show the state's current residential earthquake uptake is now 12.45 percent, which is up over a steady 10-percent market penetration that's held over the past several years, according to the California Department of Insurance.
Pomeroy thinks that'll be a bigger number – someday.
"Frankly, I think we're going to have weathered an earthquake over the next 20 years," he said. "I think the value of earthquake insurance protection will be even more evident then."
Related:
Was this article valuable?
Here are more articles you may enjoy.