CSAA Insurance Group, a AAA Insurer, has named Jeff Huebner chief risk officer.
Huebner will be responsible for managing all aspects of enterprise risk for the company, including traditional risk management, reinsurance, corporate insurance and business resilience.
Huebner joined CSAA in 2001 as manager of risk finance and captive operations, and most recently served as the vice president of treasury overseeing an insurance and pension assets investment portfolio of $7 billion.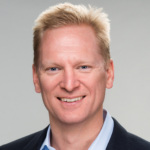 Huebner is the chairman of the board of governors for the California Insurance Guarantee Association. He also serves on the board of directors for AAA Life Insurance Co.
CSAA Insurance Group offers automobile, homeowners, and other personal lines of insurance to AAA members through partnerships with AAA clubs in 23 states and the District of Columbia.
Topics California
Was this article valuable?
Here are more articles you may enjoy.