Reno, Nev.-based LP Insurance Services Inc. has named Jared Banes a shareholder and director of risk management.
Banes will also continue as a sales executive at LP Insurance, a role he's held since 2013. He will also assume oversight of the risk management services group.
Banes now oversees the teams providing property/casualty claims management, risk transfer and contract review services, workers' compensation claims management, loss control and safety services, as well as online risk services.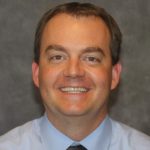 Barnes was previously a broker with the Leavitt Group.
LP Insurance is a risk management and insurance brokerage firm.
Topics Risk Management Nevada
Was this article valuable?
Here are more articles you may enjoy.