The Los Angeles city attorney's office is suing four retailers for allegedly duping shoppers into believing they got bigger discounts than they actually did.
The Los Angeles Times reported that the lawsuit alleging deceptive advertising was filed Thursday against JC Penney, Sears, Kohl's and Macy's.
The office contends that the retailers falsely advertised higher regular prices for merchandise so customers believed they were getting bigger bargains.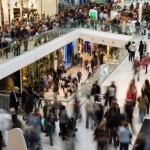 California law bars retailers from advertising a higher original price unless the product was sold at that price within three months of the ad.
The newspaper says JC Penney and Sears declined to comment on the pending litigation, while Macy's and Kohl's did not respond to requests for comment.
Copyright 2021 Associated Press. All rights reserved. This material may not be published, broadcast, rewritten or redistributed.
Topics Lawsuits
Was this article valuable?
Here are more articles you may enjoy.