Mountain View, Calif.-based startup Hippo today announced it has closed a $14 million Series A round.
The funding was led by Horizons Ventures, which invests in disruptive technology and startups. It was joined by RPM Ventures, Propel Venture Partners, GGV Capital and Pipeline Capital as well as number of FinTech investors and entrepreneurs.
According to Hippo, it is set to disrupt the industry by providing home insurance that is "fast and simple to purchase" online, offers more transparent coverage that is suited to modern lifestyles and is available at lower prices by going direct to consumers.
"We took everything that's wrong with the current state of home insurance – the confusing forms, the outdated policy terms, the agent as middleman – and fixed it," Assaf Wand, CEO of Hippo, said in a statement. "The home insurance industry hasn't changed in decades and no longer reflects modern lifestyles. Today, many homeowners do not fully understand what their policies entail or what coverage they really need. Policies still cover old school items like pewter bowls, stock certificates and furs, but only provide $2,000 of coverage for home electronics."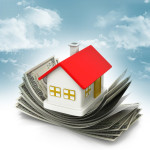 Hippo said it will use the Series A funds for product development and marketing of its official launch in early 2017. The company has already received regulatory approval by the California Department of Insurance to begin selling in California and is currently in the middle of a closed beta program.
Was this article valuable?
Here are more articles you may enjoy.