Origami Risk has acquired Kaysville, Utah-based Claimwire, a provider of automated workers' compensation forms, compliance resources and regulatory information to the insurance industry.
Terms of the deal were not disclosed.
As a wholly-owned subsidiary of Origami Risk, Claimwire will continue to operate independently of Origami Risk and maintain all of its services to its clientele of insurers, third party administrators, risk managers and software vendors.
The acquired firm's employees, including Steve Schmutz, CEO of Claimwire, will remain in their respective roles at Claimwire.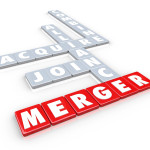 Claimwire's reported library consists of more than 5,000 state workers' comp claim forms.
Origami Risk provides web-based software.
Topics Mergers Workers' Compensation
Was this article valuable?
Here are more articles you may enjoy.