Sinclair Casper Refining Co. has paid $655,000 to the Environmental Protection Agency for cleaning up asbestos at an oil refinery in the town of Thermopolis, Wyo.
The Casper Star-Tribune reported the agency determined there was significant contamination at the site in 2011 and took out around 4,000 cubic yards of material tainted with asbestos.
Asbestos exposure can cause cancer.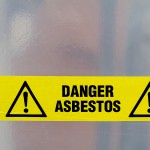 The company agreed to the payment in September.
Related:
Copyright 2021 Associated Press. All rights reserved. This material may not be published, broadcast, rewritten or redistributed.
Topics Pollution
Was this article valuable?
Here are more articles you may enjoy.