A.M. Best has downgraded the Financial Strength Rating to B- (Fair) from B (Fair) and the Long-Term Issuer Credit Rating to "bb-" from "bb" of Nevada-domiciled Golden Insurance Company, A Risk Retention Group.
Concurrently, A.M. Best has placed the Credit Ratings under review with negative implications.
Gold Insurance Company, RPG's primary line of business is providing insurance backing for warranties sold by StrucSure Home Warranty. It also specializes in commercial general liability and excess insurance for builders, contractors and artisans. Captive management services are provided by Strategic Risk Solutions.
The rating downgrades are due to third-quarter financial statements, which account for revised premium earning patterns prescribed by the Nevada Division of Insurance. As a result of this change, statutory surplus has decreased materially, and there has been a material reduction in the company's overall risk-adjusted capitalization.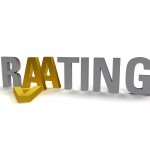 Additionally, Golden has experienced a rise in underwriting and loss adjustment expenses that somewhat have deteriorated underwriting results. The new premium earning pattern creates inconsistencies with the company's prior BCAR model, specifically regarding the unearned premium reserve equity, according to A.M. Best.
The ratings will remain under review until the company's 2016 year-end actuarial report can be fully analyzed.
Was this article valuable?
Here are more articles you may enjoy.