The backyard of a Hollywood Hills, Calif. home has crumbled, sending mud and debris down a hill, across a street and into the front yards of two other houses.
Los Angeles Fire Department spokesman Erick Scott says the slide took out power lines and buried one vehicle but did not reach the inside of the homes. No one was injured.
Residents from one house who couldn't get out were safely removed by firefighters, and four other homes were evacuated.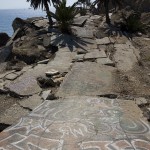 More than 400 customers lost power, but most it was restored for most within a few hours. City officials are surveying the scene for damage to homes or utility lines.
No cause has been given. Los Angeles hasn't had rain in about a week, but was pounded by a series of storms before that.
Copyright 2021 Associated Press. All rights reserved. This material may not be published, broadcast, rewritten or redistributed.
Topics California Homeowners
Was this article valuable?
Here are more articles you may enjoy.