The San Diego County District Attorney's Office and California Insurance Commissioner Dave Jones announced a major auto insurance fraud ring takedown, which was operating in San Diego County.
Nine defendants were charged with 34 felony crimes including filing fraudulent auto insurance claims. Six defendants were arrested on Jan. 31, and police are searching for one more. Two people received notices that they have been charged and must appear in to court.
A two-year investigation reportedly uncovered a web of fraudsters who victimized insurance companies over several years, according to the California Department of Insurance.
The ring allegedly used various schemes to file 34 false insurance claims for auto property damage, including staged collisions, nonexistent collisions, using already damaged vehicles and phony vehicle thefts.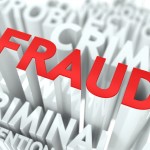 The crimes were discovered with the help of the San Diego Automobile Insurance Fraud Task Force. The joint task force is focused on investigating all forms of auto insurance fraud and is supervised by the CDI. It is made up of law enforcement officers from the CDI, the San Diego District Attorney's Office and California Highway Patrol. The National Insurance Crime Bureau also provides support to the task force.
"Insurance fraud is not a victimless crime," Insurance Commissioner Dave Jones said in a statement. "We all pay for these crimes when insurers pass along the losses through higher premiums."
The San Diego ring made false insurance claims totaling roughly $200,000, bilking 12 carriers out of about $125,000. Victim insurers include: Allstate; Access; GEICO; Infinity; State Farm; Rental Insurance Services; Fred Loya; Nationwide; Alliance; Farmers; Nations; and Travelers.
Defendants include: Yesenia Perez, 26; Darice Orozco, 37; Oscar Vargas, 31; Jesus Diego, 31; Roberto Ramirez, 27; Abel Ramirez, 31; Maria Linares, 24; Juan Augustin, 30; and Francine Moreno, 25.
Maria Linares and Juan Augustin are set to be arraigned todayand Jesus Diego and Yesenia Perez will be arraigned Feb. 7.
Abel Ramirez, Roberto Ramirez, Oscar Vargas and Darice Orozco were arraigned Wednesday and pleaded not guilty.
Was this article valuable?
Here are more articles you may enjoy.