Appalachian Underwriters Inc. has added Melissa McKee as a workers' compensation underwriter to its Scottsdale, Ariz. office.
McKee will focus on the production of new workers' comp business, with a primary focus in California.
She will also be working to grow business opportunities in Arizona, Colorado, New Mexico, Nevada, Oklahoma, Oregon and Utah.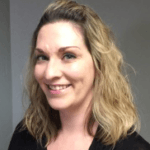 Appalachian Underwriters is an managing general agency and wholesale insurance brokerage.
Was this article valuable?
Here are more articles you may enjoy.