The California Earthquake Authority has named Todd Coombes chief insurance and technology officer.
The CEA also named Kellie Schneider chief operations officer.
The moves follow the retirement at the end of January of Bob Stewart, the chief operations officer. The CEA split up the duties of Stewart's role, with the responsibilities being assumed by Coombes and Schneider.
Responsibilities for insurance-operations services that were performed by Stewart's team have been assumed by Coombes, whose position combines the chief information officer duties he previously handled with the insurance-operations services.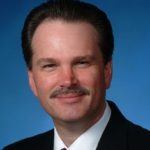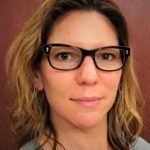 Duties Stewart handled that were not related to insurance operations, such as human resources, training and management of various other internal operations, have now been placed under Schneider.
Coombes was the CEA's first chief information officer. Before the CEA he was with ITT Educational Services Inc., where he was executive vice president and CIO. Before ITT, he was part of the leadership team at CNO Financial Group.
Computerworld named Coombes one of its "Premier 100 IT Leaders" in 2012.
Schneider has more than 17 years of experience specializing in all aspects of human resources, 10 years of which has been in administrative management and consultation.
She joined the CEA in early 2016 as the chief administrative officer. She was previously with the Department of Resources Recycling and Recovery.
The CEA is a publicly managed, privately funded organization that provides catastrophe residential earthquake insurance and encourages Californians to reduce their risk of earthquake loss.
Was this article valuable?
Here are more articles you may enjoy.