EPIC Insurance Brokers & Consultants has named Adam Frugoli vice president of its health care strategy group.
He will divide his time between EPIC's Idaho Falls, Idaho and Sacramento, Calif., offices.
Frugoli will be responsible for new business development, program design and management, marketing and coverage placement, and will oversee EPIC's delivery of products, services and solutions to clients in the healthcare, consumer finance and banking industries. He will report to Tom McCready, managing principal of the Sacramento property/casualty operations.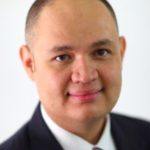 Frugoli has more than 16 years of experience serving health care and financial services clients. Frugoli spent eight years as vice president and insurance broker with the Leavitt Group prior to joining EPIC. He started his career in 2001 at US Bank N.A., where he was a vice president of branch investment advisory services.
EPIC is a retail property/casualty and employee benefits insurance brokerage and consulting firm.
Was this article valuable?
Here are more articles you may enjoy.