A fire at a Marysville, Wash. landmark caused about $1 million in damage.
The Daily Herald reported that a fire broke out on Sunday at the Village Restaurant. It's a landmark with a history that dates back to the 1930s.
When firefighters arrived, smoke and flames were coming from the building.
Marysville Fire Department spokeswoman Christie Veley says it's an iconic restaurant and a cherished landmark for many people. She says it will take some time to rebuild.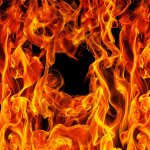 No injuries have been reported to restaurant workers or firefighters from the blaze.
The last of the restaurant's employees were believed to have left the building more than an hour before the fire broke out.
The Snohomish County fire marshal is investigating the cause of the fire.
Copyright 2020 Associated Press. All rights reserved. This material may not be published, broadcast, rewritten or redistributed.
Was this article valuable?
Here are more articles you may enjoy.