San Diego, Calif.-based Cavignac & Associates has named Stephen Watson a junior account executive.
Watson's area of focus will be on professional liability.
Watson previously was employed as assistant manager of Walmart in State College, Pa., where he lead, trained and managed a team of associates.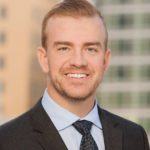 Prior career experience includes administrative assistant for Levitzacks, Certified Public Accountants, in San Diego.
Cavignac & Associates is a risk management and commercial insurance brokerage firm.
Was this article valuable?
Here are more articles you may enjoy.