Torrance, Calif.-based Keenan & Associates has entered into an agreement to join AssuredPartners Inc.
Terms of the deal were not disclosed.
Keenan's 700-plus employees will continue operations under the current leadership of President and CEO Sean Smith. Smith and his current management team will continue to direct Keenan's operations in its nine offices throughout California and Smith will be joining the board of directors of AssuredPartners.
Keenan will continue its focus on the public entity and healthcare markets and will provide additional distribution for AssuredPartners in California.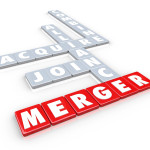 The closing of the deal is subject to customary closing conditions and regulatory approval and is expected to be finalized in late March or early April.
Lake Mary, Fla. AssuredPartners acquires and invests in insurance brokerage businesses across the U.S., Canada and in London
Topics California
Was this article valuable?
Here are more articles you may enjoy.