Another Uber Technologies Inc. lawsuit settlement is under siege, with warring lawyers for drivers again trying to tear the deal apart.
The company wants a Los Angeles judge to bless a proposal to pay 1.6 million California drivers about a dollar each to drop a lawsuit seeking the protections and benefits of employees. For Uber, with a valuation of $69 billion, that's a small price to resolve one of more than a dozen U.S. lawsuits challenging its contractor-based business model — especially after the attorney for the drivers initially said the case was worth billions of dollars.
But lawyers suing Uber in other cases say the $7.75 million deal is a travesty for the drivers. Similar complaints were raised last year in San Francisco federal court, where a judge ultimately rejected a $100 million class-action settlement as inadequate. A Los Angeles judge is set Friday to consider approval of the latest settlement.
While the stakes this time are smaller, the vitriol is just as bitter. The chief critic is the lead lawyer in the San Francisco case, Shannon Liss-Riordan, who rival attorneys accused of trying to sell out her clients in her own deal with Uber.
"The release of such a valuable claim for an infinitesimal amount of its value, divorced from a more global class settlement providing real benefit and value to the workers, is unreasonable and should not be approved here," Liss-Riordan wrote to the judge handling the Los Angeles case.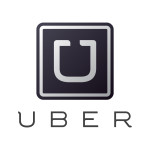 Uber dismissed that criticism — and another law firm's assertion that the Los Angeles settlement is "shameful and embarrassing" — as "outright fabrications and distortions" in its own filing with the court.
The Los Angeles accord negotiated by drivers' attorney Christopher Morosoff allows Uber to keep classifying its drivers as independent contractors, just as the rejected settlement in San Francisco would have done.
Liss-Riordan's settlement covered 385,000 drivers in California and Massachusetts who sued for reimbursement of unpaid tips and expenses, including mileage.
Morosoff represents four times as many drivers pursuing claims under the state's 2004 Private Attorneys General Act, or PAGA, which gives employees the right to step into the shoes of the state labor secretary to bring enforcement actions. It's been dubbed the "bounty hunter" law in recognition of the 25 percent reward it provides to workers who have filed thousands of lawsuits over the past 12 years. The state gets the other 75 percent of any penalties won.
In refusing to approve Liss-Riordan's settlement, a San Francisco federal judge concluded last August that the $1 million allotted to resolve PAGA claims was insufficient after state labor officials said they may be worth as much as $1 billion.
Morosoff had complained to that judge that Liss-Riordan folded too easily over minimum-wage and overtime claims, which the deal valued at nothing.
In the Los Angeles case, Liss-Riordan argues Uber now is trying to pick off and settle the PAGA claims without offering the drivers the benefit of the larger settlement she negotiated.
"It is essential to our court system that one judge not be played off another, so that a party who wishes to avoid a result from one court may not simply turn to another in the hope of a more favorable ruling," Liss-Riordan said in a court filing.
Lawyers representing drivers in a different San Francisco case said Morosoff's settlement shortchanges not just California drivers, but the state too.
"In a troubling political climate when the role of all branches of government are being undermined," lawyers who bring claims in the shoes of state officials "have a duty to push back against businesses looking to exploit consumers," they wrote in a court filing.
Uber called the deal the largest known PAGA settlement in history and said in a court filing it's a fair compromise. The company said there's a "high likelihood" it would win a trial over the claims if they aren't settled, meaning drivers would get nothing for their PAGA claims.
Morosoff said in his own filing that there's "no legal or factual support" for the objections raised by his detractors.
Charlotte Garden, an associate law professor at Seattle University who has been following the Uber litigation, said the Los Angeles judge must figure out whether Morosoff got the best deal he could for drivers or whether he was just after a quick payday.
"At bottom, this is a fight about whether different lawyers who are pursuing potential violations of Uber drivers' rights are really exercising their best judgment as lawyers — or if instead, they are either putting their own interests first, or at least showing bad judgment," she said.
The Los Angeles case is Price v. Uber Technologies Inc., BC554512, California Superior Court, Los Angeles County (Los Angeles). The San Francisco case is O'Connor v. Uber Technologies Inc., 13-cv-03826, U.S. District Court, Northern District of California (San Francisco).
Related:
Topics Lawsuits California Claims Personal Auto
Was this article valuable?
Here are more articles you may enjoy.