California Attorney General Kamala Harris has told Uber Technologies Inc. to pull its self-driving cars from San Francisco's streets or it will seek a court order forcing it do so, saying the ride-hailing company needs a permit under autonomous vehicle regulations.
If Uber doesn't comply with the state's rules, "as have 20 other companies," the attorney general's office will ask a judge to require the self-driving cars be taken off the roads, the attorney general's office wrote in a letter Friday to Uber.
Earlier Friday, Uber doubled down on its decision to ignore California Department of Motor Vehicles rules on autonomous vehicles, saying it hadn't behaved any differently than Tesla Motors Inc., whose electric cars include a technology called autopilot.
The ride-hailing service made its self-driving cars available this week to customers in its hometown of San Francisco. Brian Soublet, the state DMV's chief counsel, on Wednesday declared Uber's decision "illegal" and asked the company to stop driving its autonomous cars on public roads. DMV officials also asked the attorney general's office to intervene, according to the AG's letter to Uber.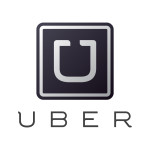 Uber's self-driving cars remained on the road as of Friday, said Anthony Levandowski, head of the company's Advanced Technologies Group, who pointed toward Tesla's electric cars to justify Uber's actions.
"What we are doing today is just like Tesla," Levandowski said.
Tesla has registered with state regulators, although the company hasn't filed updates when its vehicles are involved in car crashes or when drivers have to intervene to take over from the autopilot technology. Uber hasn't registered with the DMV at all.
The DMV on Thursday seemed to dismiss the Tesla-Uber comparison, saying it doesn't consider Tesla's vehicles autonomous and subject to the reporting requirements. "The Tesla vehicles with autopilot are not autonomous, they are not included under their AV testing permit," a DMV spokesman said in a statement.
The California vehicle code defines an autonomous vehicle as a "technology that has the capability to drive a vehicle without the active physical control or monitoring by a human operator."
Uber's cars can't drive without the monitoring of a human operator, Levandowski said. He declined to compare the company's technology with Alphabet Inc.'s self-driving cars, which use human supervisors to monitor their systems. Alphabet, which recently spun out its self-driving cars into a separate group called Waymo, reports accidents and interventions to the DMV.
Levandowski declined to say whether Uber would keep its cars on San Francisco's streets. "We are continuing our discussions with the DMV and all other interested parties," he said Friday. "I can't speculate what the future is going to be, but we're committed to talking with people and resolving it."
–With assistance from Dana Hull
Related:
Copyright 2021 Bloomberg.
Topics California Auto Personal Auto Sharing Economy Ridesharing Uber Autonomous Vehicles Tesla
Was this article valuable?
Here are more articles you may enjoy.