The Big Brothers Big Sisters of Utah organization has been sued by a man who claims the group did not do enough to stop a former mentor from sexually abusing him when he was a boy over a period lasting nearly five years.
The mentor, Antonio Cardenas, pleaded guilty to child sex abuse involving the same alleged victim in 2012 and is now serving a 35-year prison sentence.
The group was served with the lawsuit this week and its president and CEO, Nancy Winemiller Basinger, said in a statement that the organization was saddened that a child was exploited by one of its former mentors. The statement did not address in detail the allegations of the lawsuit.
Basinger said the organization uses strict guidelines created with help from national experts to keep children safe, but the lawsuit alleged they were not followed during the years that Cardenas preyed on the boy. His mother had sought out a male role model because her son's father was not involved with the boy's upbringing.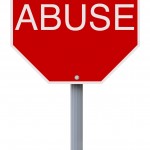 The alleged abuse started in 2004 when he was 7 and continued until 2008, when he confided to a school counselor, the lawsuit said. It said Cardenas took the boy to parks, bowling and on ski trips.
The victim, now 20, is seeking $5 million in damages. He suffers severe mental and physical problems as a result of the abuse, the lawsuit said.
Videos of him being sexually abused continue to circulate on the internet, the lawsuit said.
He is not named in the lawsuit and The Associated Press typically does not identify alleged victims of sexual abuse.
Attorneys for the alleged victim declined comment.
Copyright 2020 Associated Press. All rights reserved. This material may not be published, broadcast, rewritten or redistributed.
Was this article valuable?
Here are more articles you may enjoy.