Child care providers would be required to carry liability insurance under a bill in the Hawaii Legislature.
It's part of an effort to increase oversight of state-licensed child care facilities.
Supporters say requiring liability insurance will reduce unnecessary legal costs and provide families peace of mind.
The Hawaii House of Representatives passed the bill Friday.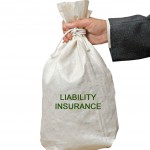 But critics are concerned some child care providers could shut down because they can't afford it.
The bill goes next to the Senate, which passed a different version of the bill. Senators will decide whether they agree with changes made in the House.
Was this article valuable?
Here are more articles you may enjoy.