San Francisco, Calif.-based Trov announced that it has closed $45 million in Series D funding led by Munich Re/HSB Ventures, bringing its total funding to just over $85 million.
All of Trov's Series C investors participated in the round: Oak HC/FT; Suncorp Group; Guidewire and Anthemis. Also participating in the financing was Sompo Holdings, which will bring Trov to Japan.
The new capital will be used to bring Trov's on-demand insurance capability to more people, expand the categories of items it covers and accelerate the development of new applications.
In addition to its investment, Munich Re is expanding its strategic alliance to include underwriting throughout Europe, Asia and South Africa. Additionally, SOMPO is investing in the financing round through SOMPO's wholly owned subsidiary Sompo Japan Nipponkoa and partnering with Trov to offer its on-demand insurance exclusively throughout Japan.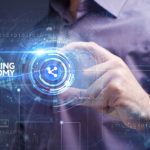 The Trov app is available for free download on iOS and Android in the UK and Australia, where Trov users are presented a quote and can turn insurance on or off for an individual item for whatever length of time they need.
The app is built on Trov's cloud-native insurance platform, which features micro-duration policies, algorithmic pricing, integrated billing and bot-assisted claims. Users can add their possessions by snapping a photo of an item/receipt, forwarding an electronic receipt or searching the product database.
Was this article valuable?
Here are more articles you may enjoy.