Gov. Brian Sandoval is asking the Nevada Legislature to spend $3.5 million over the next two years to build up the state's cybersecurity infrastructure and management.
His proposed Office of Cyber Defense Coordination would organize data systems across all state agencies, partner with education officials on workforce development and consult private businesses on best practices.
Existing cybersecurity protocols are designed to protect the sensitive information of Nevada residents and anyone who does business here.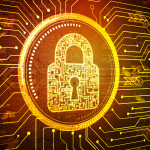 An attorney for the governor's office says financial and personal securities rely only in part on the machines and software that house that information.
Defense adviser Brigadier General Bill Burks says frequent collaboration and human oversight are also crucial to mitigate and respond to attacks.
Copyright 2020 Associated Press. All rights reserved. This material may not be published, broadcast, rewritten or redistributed.
Was this article valuable?
Here are more articles you may enjoy.