Heffernan Insurance Brokers has acquired the assets of Phoenix, Ariz.-based National Truck Services Group.
The NTSG leadership personnel, AJ Planeta, sales manager, and Kathy Herter commercial lines manager, will oversee Heffernan's newest office in Phoenix.
NTSG has a team of employees specializing in insuring trucking firms in Arizona, New Mexico, Texas and Nevada.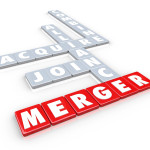 Walnut Creek, Calif.-based Heffernan has California offices in San Francisco, Petaluma, Menlo Park, Los Angeles and Irvine, and in Portland, Ore., St. Louis, Mo. and Phoenix, Ariz.
Was this article valuable?
Here are more articles you may enjoy.