A small earthquake struck near Port Townsend in Admiralty Bay.
The Pacific Northwest Seismic Network says the earthquake happened shortly after 10 p.m. Wednesday between Port Townsend and Oak Harbor, Whidbey Island.
The 3.1-magnitude quake occurred at a depth of about 14 miles.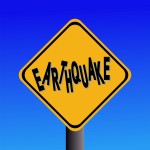 No damage was reported.
The Seattle Times reported more than 100 residents in nearby areas reported feeling the shake.
Copyright 2020 Associated Press. All rights reserved. This material may not be published, broadcast, rewritten or redistributed.
Was this article valuable?
Here are more articles you may enjoy.