City officials in central Idaho are warning residents to prepare for more flooding as muddy water continues to overwhelm neighborhoods in Ketchum and Bellevue.
Blaine County Disaster Services Coordinator Chris Corwin says the worst of the flooding is yet to come despite the region being plagued by encroaching rivers and tributaries for the past several days. That's because warmer temperatures throughout the end of spring are expected to melt large amounts of snow in the mountain region.
The Big Wood River is projected to remain above around a height of 7 feet for the rest of the week. The National Weather Service determines that flood levels are anything over a height of 6 feet.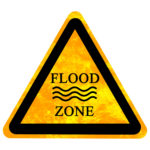 Ketchum Assistant City Administrator Lisa Enourato added that the city will fill 3,000 sandbags Wednesday to give out to residents who need them. Meanwhile, the Blaine County Sheriff's office has issued mandatory evacuations for residents west of Ketchum.
Copyright 2020 Associated Press. All rights reserved. This material may not be published, broadcast, rewritten or redistributed.
Was this article valuable?
Here are more articles you may enjoy.