Lafayette, Calif.-based Stone Creek Insurance Agency has named Kimberly Van Horn as marketing manager.
Van Horn has nine years of experience in commercial insurance. Van Horn's past positions include marketing manager at Pacific Diversified Insurance Services Inc. and New Business Fulfillment Executive at Select Solutions Commercial Insurance Services Inc.
Van Horn was previously new business fulfillment executive.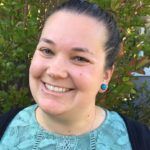 Stone Creek is a brokerage that specializes in property/casualty coverage in Western U.S.
Topics California Auto
Was this article valuable?
Here are more articles you may enjoy.