The insurance company for Spokane County, Wash. will pay $2.25 million to settle a federal civil rights lawsuit that contended the Spokane County Sheriff's Office engaged in witness-tampering and recklessness to wrongfully convict three men for a 2008 robbery.
Spokane County Sheriff Ozzie Knezovich opposed the settlement, which was reached Tuesday between the Washington Counties Risk Pool, which insures the county, and Robert Larson, Tyler Gassman and Paul Statler.
"They didn't have a case," Knezovich said of the three men. "If they would have had a case they wouldn't have settled."
"I just truly don't believe justice was served," the sheriff told The Spokesman-Review.
The three men wereáconvicted of several feloniesá on the word of jailhouse informants who implicated them in the April 15, 2008, robbery. All three spent four years behind bars.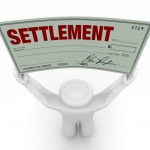 All three men were convicted of robbery, assault and drive-by shooting, and received sentences ranging from 20 to 41 years.
But informant Anthony Kongchunji later admitted that he and another man had falsely conspired to implicate the trio.
The three men agreed to settle the lawsuit against Spokane County to avoid a lengthy civil trial and appeal process, according to attorney Micah LeBank.
"I don't think any amount of money will compensate them for their loss," LeBank said. "There was a value to them in concluding this chapter and moving forward."
The sheriff's office conducted an internal investigation into the case and concluded mistakes were made, the newspaper reported.
Attorneys for the Innocence Project Northwest Clinic took the case and brought up new evidence, including cellphone and work records.
In April, Spokane County Superior Court Judge John Cooney ruled the men were innocent and eligible to receive compensation. The settlement is for money only and doesn't include any request for changes in the sheriff's office, LeBank said.
The three men have moved on with their lives, LeBank said. All have jobs and families and will likely use the settlement to buy homes, LeBank said.
"It came out that what happened was wrong and could have been prevented through good police practices," LeBank said. "I think they were very courageous in bringing the claim."
Copyright 2023 Associated Press. All rights reserved. This material may not be published, broadcast, rewritten or redistributed.
Topics Carriers Washington
Was this article valuable?
Here are more articles you may enjoy.